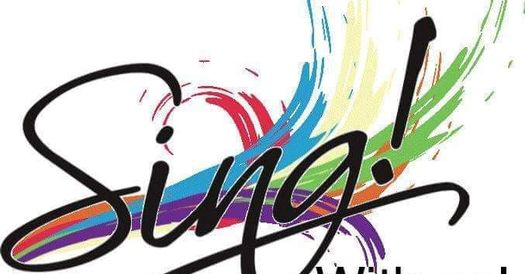 Harmony, Inc. is an international, non-profit organization whose purpose is "Empowering all women through education, friendship, and singing!" In simplest terms, Harmony, Inc. is staying true to the reasons we exist, and we know who we are. For decades, we've provided a venue for women to express themselves, make quality music together, and form bonds beyond measure. We plan to continue doing just that, and we invite you to join us for the ride.
Harmony, Inc. is not quite coast-to-coast or around the world. You can check out current geographic reach, but also know that we're growing faster today than we have in recent history. Our mission to bring to Harmony, Inc. to more women's lives is alive and well—and we remain focused on expanding our geographic reach.

Divided into 6 geographical areas, Area 1 represents the eastern most provinces of Canada: Quebec, New Brunswick, Nova Scotia, PEI, Newfoundland, and Labrador.
Barbershop has been alive and well in our area for many years. It seems there isn't a place in the eastern part of Canada that hasn't been touched by 4 part a cappella music.
All Area 1 Chapters are listed here, whether currrently active, or disbanded.



Area 1 Bio
Area 1 currently has 312 members in 10 chapters that are located in one of 4 Atlantic provinces: New Brunswick; Newfoundland, Nova Scotia and Prince Edward Island.

Area 1 as it is now known was formally founded in 1979 but a chorus, The Sea Belles, was chartered as early as April 1969 and in 1970 3 chartered chapters: Sea Belles; Chaleur Echoes; and Nova Chords participated in our 'first, fun contest.

This first, fun contest has grown into a very successful annual Area Convention and Contest that is held each June at Mount Allison University in New Brunswick.

Area 1's Council meets 3 times a year, in April, October and January. Our Area 1 Directors Forum was launched in 2019 and brings our Music Directors and Assistant Directors together to focus on music education and to support each other and Council whenever needed.

We are also very proud of our two annual education events: Sing into Spring held each April and Harmony Harvest that is held every October. Members of Area 1 are busy and we are proud to celebrate all that we do in our newsletter, Area 1 Ensemble, that is published in January and July every year.

| Chapter Name | Location (City, St/PR) | Charter Date (yyyy-mm-dd) | Notes |
| --- | --- | --- | --- |
| Seaside A Cappella | Bridgewater, NS | 2018-06-01 | |
| Breton Songbirds | Sydney, NS | 2018-04-04 | |
| Bluenose Tradition | Bedford-Sackville, NS | 1999-03-10 | Disbanded June 11, 2002 |
| Miramichi Melodies | Miramichi, New Brunswick | 1996-05-31 | Disbanded February 1, 2005 |
| Summer City Sounds | Summerside, PEI | 1996-05-31 | Disbanded February 1, 2003 |
| Newfound Sound | St. John's, NL | 1988-05-20 | |
| Bluenose Belles | Halifax, Nova Scotia | 1987-07-09 | Disbanded March 1, 1990 |
| Citadel Chimes | Halifax, Nova Scotia | 1987-04-02 | Disbanded October 2, 2007 |
| Cobequid Fun-Tones | Oxford, NS | 1985-03-19 | |
| Westmorland Chimes | Petitcodiac, New Brunswick | 1984-04-18 | Disbanded March 31, 1990 |
| ScotianAires | Dartmouth, NS | 1983-03-11 | |
| Island A Cappella | Charlottetown, PE | 1982-07-05 | formerly Abegweit Chimes, renamed Island A Cappella January 6, 2014 |
| Random Sound | Clarenville, Newfoundland | 1982-05-15 | Disbanded March 31, 1985 |
| Carleton Gems | Woodstock, New Brunswick | 1981-05-02 | Disbanded March 31, 1986 |
| Border Belles | Amherst, Nova Scotia | 1981-02-08 | Disbanded March 31, 2003 |
| Valley Voices | Kentville, NS | 1979-11-01 | chartered as Queens of Kings November 1, 1979, renamed Valley Voices February 12, 2002 |
| Miner Chords | Minto, New Brunswick | 1979-04-28 | Disbanded March 22, 1984 |
| Elm City Echoes, Inc. | Fredericton, NB | 1977-04-23 | |
| Codiac Chords | Moncton, NB | 1977-04-22 | |
| Breton Belles (The) | Cape Breton, Nova Scotia | 1975-04-26 | Disbanded March 1, 1985 |
| Brunswick Belles | Sussex, New Brunswick | 1975-04-05 | Disbanded March 16, 1999 |
| Nova Chords | Yarmouth, Nova Scotia | 1970-04-11 | Disbanded February 29, 1996 |
| Chaleur Echoes | Dalhousie, New Brunswick | 1970-04-09 | Disbanded April 4, 2014 |
| Sea Belles | Saint John, NB | 1969-04-01 | |
| Cumberland Choristers | Springhill, Nova Scotia | 1969-03-30 | Disbanded November 1, 1970 |